FIDE Vice President Israel Gelfer and FIDE Chief Executive Officer Geoffrey Borg had a business visit to Tbilisi on August 9-10. The purpose of the visit was to inspect the preparation process for the World Cup which will take place in Tbilisi.
The meeting with the first deputy minister of Sport and Youth Affairs of Georgia – Akaki Lodia – was held during this business visit. The meeting was attended by: Israel Gelfer, Geoffrey Borg, president of European Chess Union – Zurab Azmaiparashvili and president of the Georgian Chess Federation – Giorgi Giorgadze. While working on the preparations for the World Cup, the work details for Chess Olympiad 2018 that will be held in Batumi was also discussed. 43rd Chess Olympiad will take place in Batumi from September 23 till October 7.
FIDE Vice President Israel Gelfer: "We came here for the two very important events which are taking place next month and next year in Georgia. Next month we have World Cup in Tbilisi with the participation of the world champion, the deputy world champion, runner up, best 25 players in the world for the first time in history of chess. Next year we have the big Olympiad. We are here to discuss preparations for both events. We discussed several issues and I think it was very fruitful and I believe Georgia will be holding two very special and successful events.
FIDE Chief Executive Officer Geoffrey Borg: "It's always a pleasure to be in Georgia. We are coming now for the fourth or fifth inspection this year and the event will be very strong. Our expectations are very good because we have full support of the Georgian government, the ministry of Sport and Youth Affairs is also giving all it's facilities and support for the event, which will see some very strong chess players. We will also see top two women players – the Chinese number one and also the world number one Hou Yifan and also the number one Georgian woman player Nana Dzagnidze. It will be a very strong competition. Lots of activity for three weeks. There will be a lot of coordination and efforts and I am sure that it will be a very well organized event by Georgia."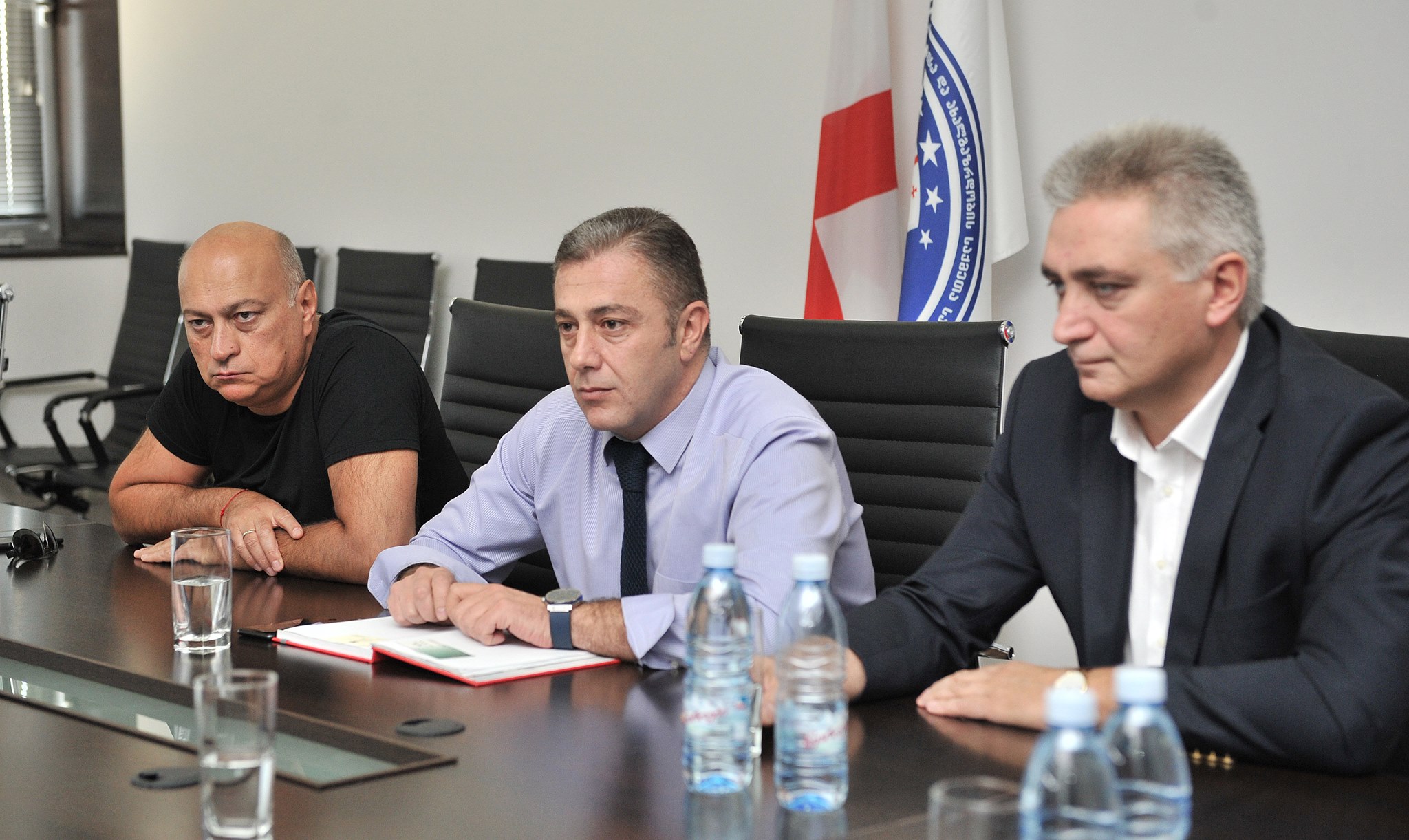 First Deputy Minister of Sport and Youth Affairs of Georgia – Akaki Lodia: "Chess World Cup is the 12th tournament that will be held by the ministry of Sport and Youth Affairs in 2017 in the framework of the project Check in Georgia Sport. So far, all the hosted tournaments have gotten well deserved highest praises by the international federations and I think that Chess World Cup will not be an exception either. We are proud of hosting this tournament in Tbilisi and it will be a very high class one, because top 25 rated chess players in the world are all participating in this tournament among which is world champion Magnus Carlsen. Ministry of Sport and Youth Affairs collaboration with FIDE has been very fruitful, this meeting is the proof of it and I think that it will also be conveyed well in future tournaments."
President of the Georgian Chess Federation – Giorgi Giorgadze: "Only a couple of weeks are left till the beginning of the World Cup. Today, FIDE representatives are here for the final inspection. A lot of attention is payed to matters of security, matters of fairness in sports, to the exclusion of use of modern technology. We will discuss everything that is planned and I think that from September 2 Tbilisi will be hosting one of the most important events in which 25 best chess players of the world will be participating."
The participants of the World Cup will be accommodated in hotel Hualing and the final will be held in The Biltmore hotel Tbilisi.