The 2017 FIDE World Chess Cup began today at the Hualing Hotel in Tbilisi, Georgia, with 128 world's top players fighting for the 1,6 million USD prize fund.
FIDE Deputy President Georgios Makropoulos made the first move in the game between the World Champion Magnus Carlsen (NOR) and Oluwafemi Balogun (NGR).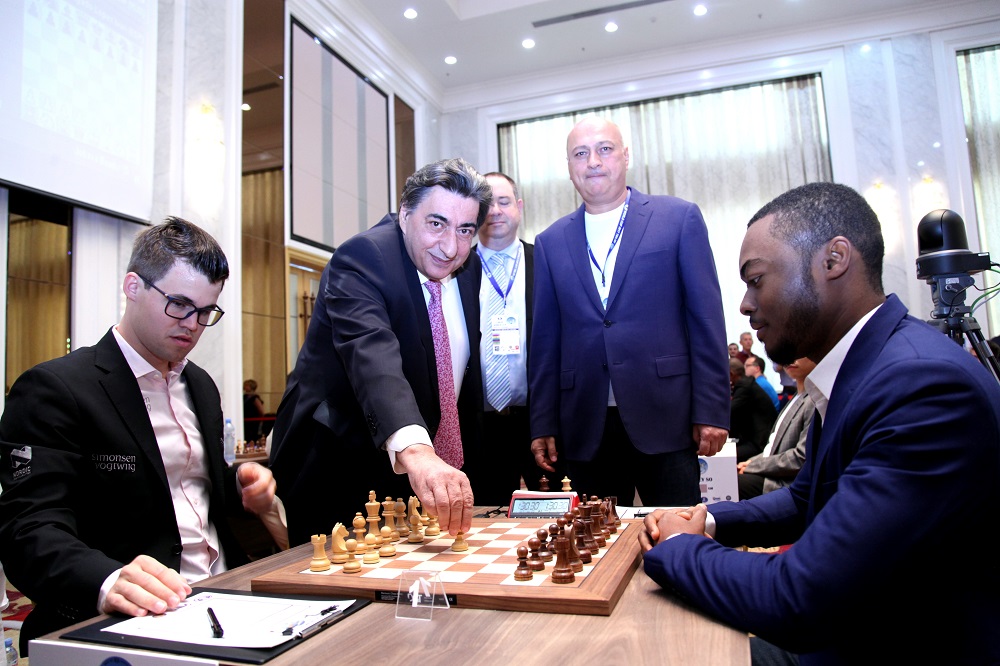 According to the pairings, the favorites in the higher half of the draw met significantly lower rated opponents. The top seeds won their games relatively easily, but there were also surprising losses by rating favorites, including Wei Yi of China against Canadian Bator Sambuev, Pavel Eljanov of Ukraine against Alexander Lenderman of USA, Pentala Harikrishna of India against Cuban Grandmaster Yuri Gonzalez Vidal and Vladimir Fedoseev of Russia against Yusnel Bacallao Alonso of Cuba.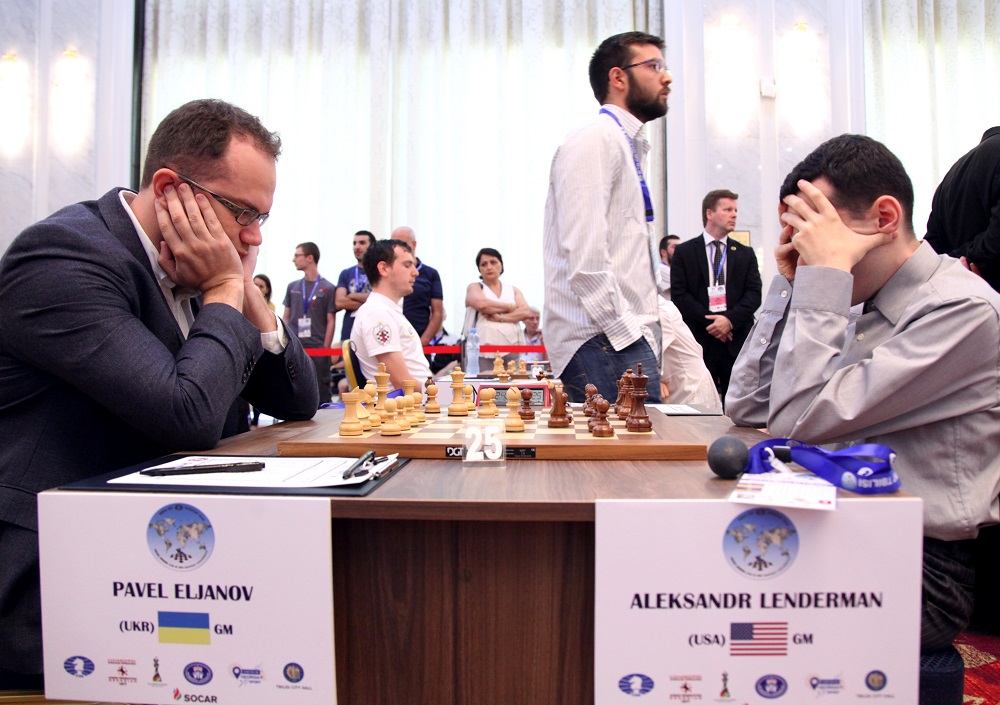 One of the favorites of the tournament and number second chess player in the world ranking Maxime Vachier-Lagrave of France made a draw today. His opponent was International Master Muhammad Khusenkhojaev (TJK).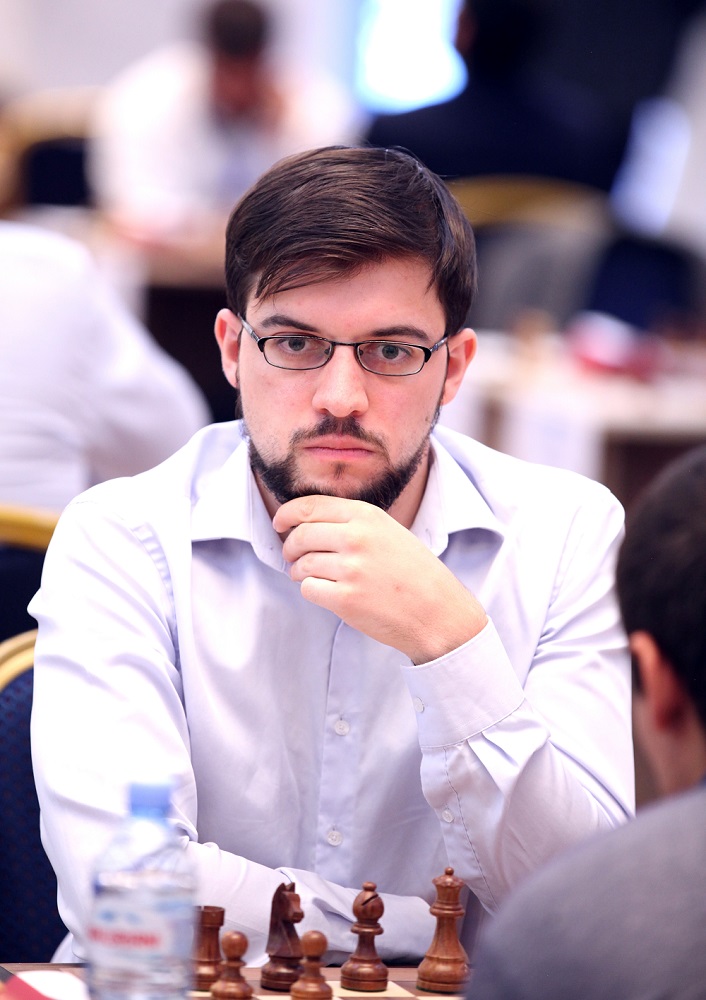 Another notable result is the draw in the game between Sergey Karjakin of Russia, the loser of the last World Championship and the youngest participant of the tournament Anton Smirnov of Australia.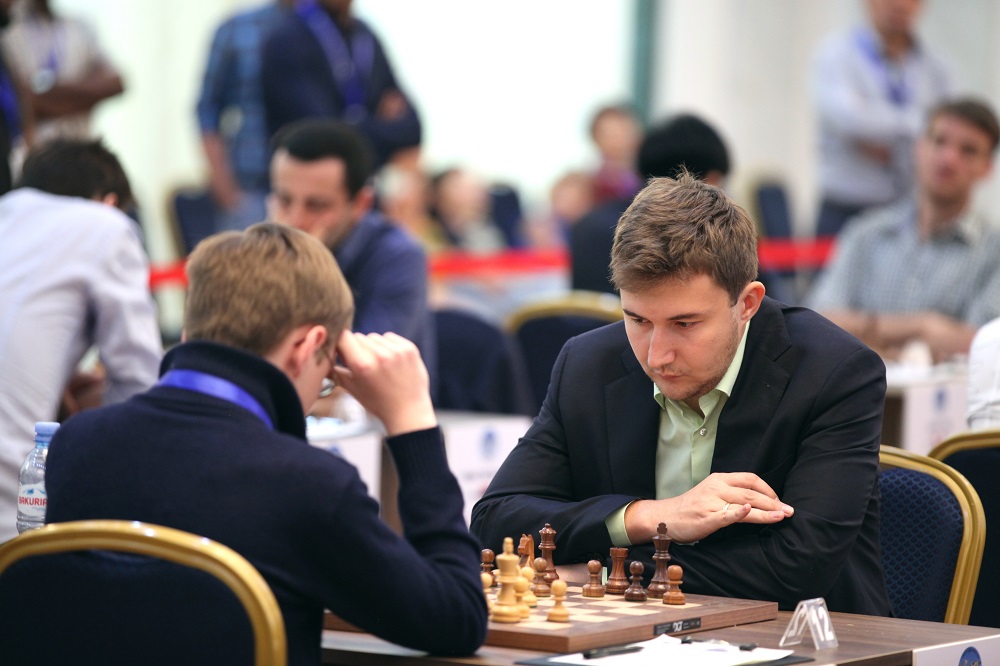 Alexander Onischuk moved to the second round without a fight. His opponent, Yaroslav Zherebukh (USA), was not able to leave his country and participate in the World Chess Cup because he was still waiting for his US Green Card. Today is Onischuk's birthday and thus he received a nice present.
Tomorrow is the second classical game of the first round and the participants will be fighting hard to proceed to the next round.
The organizers of the World Cup are FIDE, the Ministry of Sport and Youth Affairs of Georgia, the Check In Georgia Sports, the Georgian Chess Federation, Organising Committee of The 2018 World Chess Olympiad and Tbilisi City Hall. The title Sponsor is SOCAR.