The second games of the first round were played in Tbilisi on 4th of September.
The majority of the top seeds proceeded to the second round by defeating much lower rated opponents.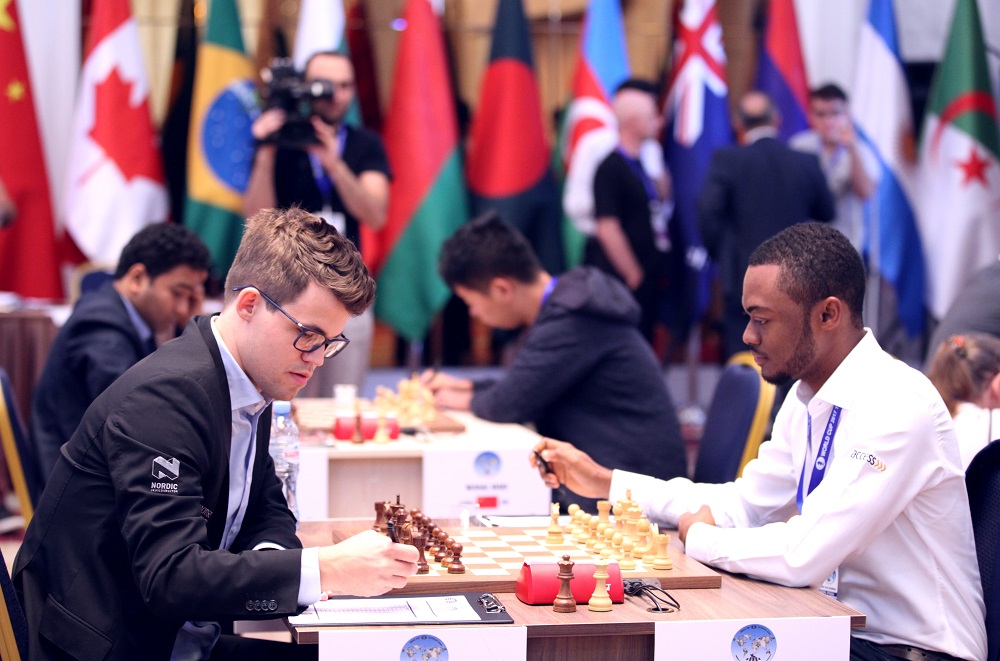 42 players won their matches after two classical games: Carlsen Magnus (NOR), So Wesley (USA), Caruana Fabiano (USA), Kramnik Vladimir (RUS), Aronian Levon (ARM), Mamedyarov Shakhriyar (AZE), Nakamura Hikaru (USA), Vachier-Lagrave Maxime (FRA), Grischuk Alexander (RUS), Anand Viswanathan (IND), Ding Liren (CHN), Giri Anish (NED), Svidler Peter (RUS), Wojtaszek Radoslaw (POL), Li Chao b (CHN), Radjabov Teimour (AZE), Le Quang Liem (VIE), Navara David (CZE) , Lenderman Aleksandr (USA), Gelfand Boris (ISR), Matlakov Maxim (RUS), Vitiugov Nikita (RUS), Bu Xiangzhi (CHN), Najer Evgeniy (RUS), Duda Jan-Krzysztof (POL), Wang Hao (CHN), Inarkiev Ernesto (RUS), Cheparinov Ivan (BUL), Vidit Santosh Gujrathi (IND), Artemiev Vladislav (RUS), Sethuraman S.P. (IND), Onischuk Alexander (USA), Rapport Richard (HUN), Motylev Alexander (RUS), Kravtsiv Martyn (UKR), Kovalyov Anton (CAN), Cori Jorge (PER), Bruzon Batista Lazaro (CUB), Kuzubov Yuriy (UKR), Hou Yifan (CHN), Bluebaum Matthias (GER), Dreev Aleksey (RUS).
Amin Bassem (EGY) lost his chance to win the match against Erdos Viktor (HUN) today after he missed a stalemate trick in a completely winning ending.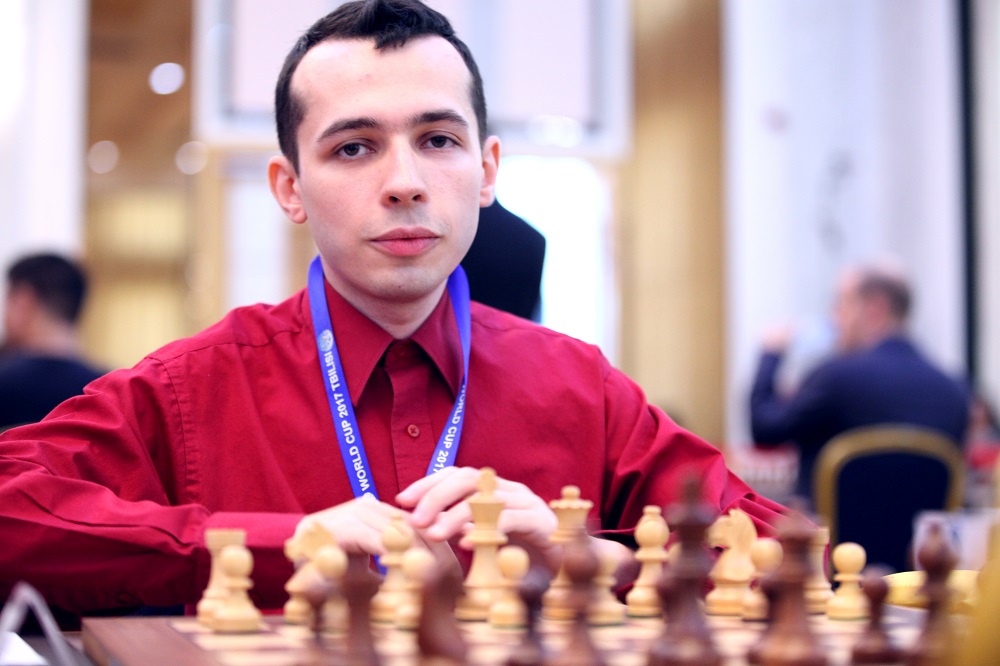 The biggest surprise of the round one was the elimination of the previous World Cup semifinalist Pavel Eljanov. The Ukrainian player had an absolutely winning position in the first game but after few mistakes he eventually lost. In a must win situation he tried to find some chances to complicate the position but his opponent Alexander Lenderman (USA) won also the second game. Another Ukrainian player and former World champion Ruslan Ponomariov also leaves the tournament after his loss against Sethuraman S.P. (IND).
Anton Demchenko, Vladimir Fedoseev, Pentala Harikrishna, Wei Yi and Murali Karthikeyan made comebacks by winning their second games and will continue to play tomorrow on tie-breaks.
44 players will return to the tournament hall on 5th of September to decide who will qualify for the next round.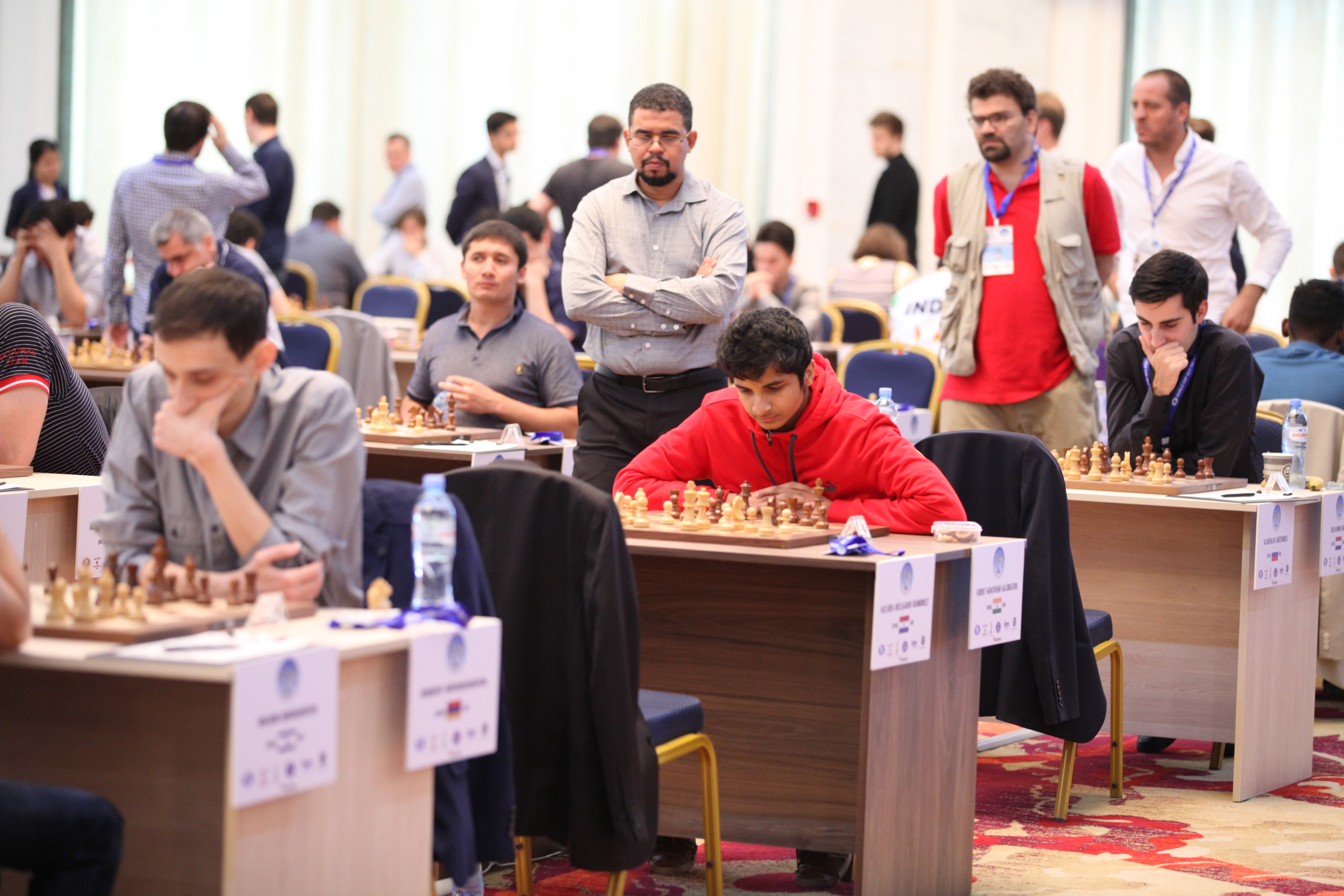 According to the tournament regulations, after a new drawing of colours, two tie-break games with the time control 25min + 10sec will be played.
If the scores are still level, then, after a new drawing of colours, a match of two games with the time control 10min + 10sec will be played.
In case of a level score, another match of two games will be played, with a blitz time control of 5min + 3sec.
If still there is no winner, one sudden-death game will be played. The player who wins the drawing of lots may choose the colour. The player with the white pieces shall receive 5 minutes, the opponent with the black pieces shall receive 4 minutes whereupon, after the 60th move, both players shall receive an increment of 3 seconds for each move from move 61. In case of a draw the player with the black pieces is declared the winner.