The return games of the second round of the World Cup were completed in the Hualing Hotel in Tbilisi. Despite the elimination of 64 players in the first round, tomorrow we are going to see the same number of tie-break matches as in the previous tie-break day – 22.
Magnus Carlsen defeated Alexei Dreev and is the only player, who won his match with 2:0 score in round 2.
From the other top seeds Maxime Vachier-Lagrave and Valdimir Kramnik, who started the round by winning against lower rated players, preserved the advantage to advance to the next round. The opponent of Kramnik, Anton Demchenko surprisingly offered a draw after only 10 moves.
Former World Champion Viswanathan Anand didn't manage to tie the score in the second game against Anton Kovalyov and has to leave the tournament.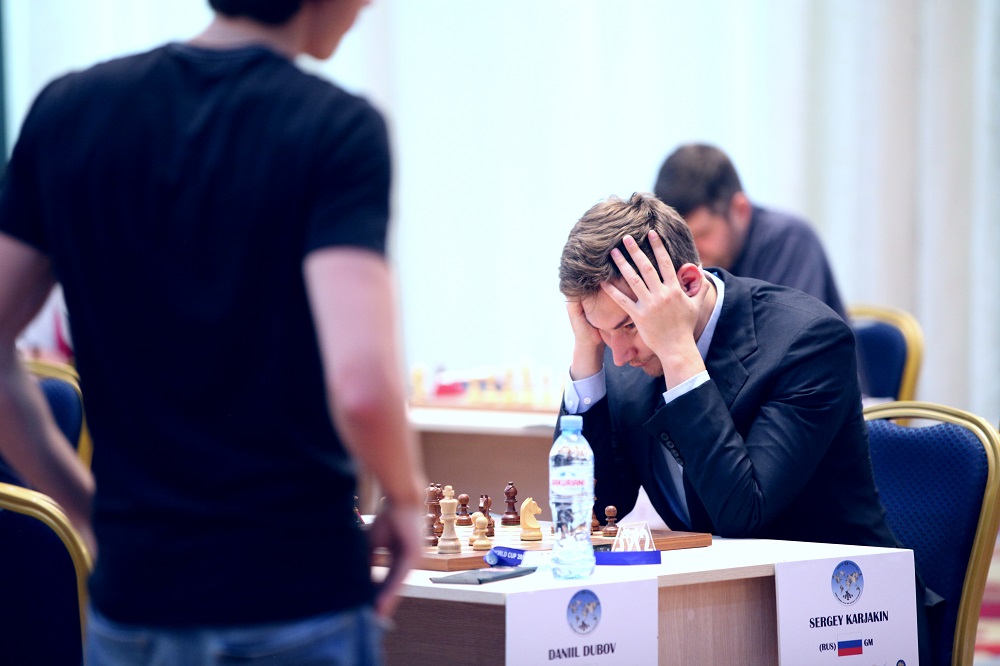 Another notable result is a loss of the winner of the World Cup 2015 Sergey Karjakin to Daniil Dubov. Michael Adams was also eliminated after the round 2 by Maxime Rodstein, who outplayed him in the second game with black pieces.
Francisco Vallejo Pons, Aleksandr Lenderman, Santosh Vidit and Vladimir Fedoseev won their matches as well to qualify for the 3rd round.
Ivan Cheparinov won the second game against David Navara and equalized the score in the match which will be decided on tie-break.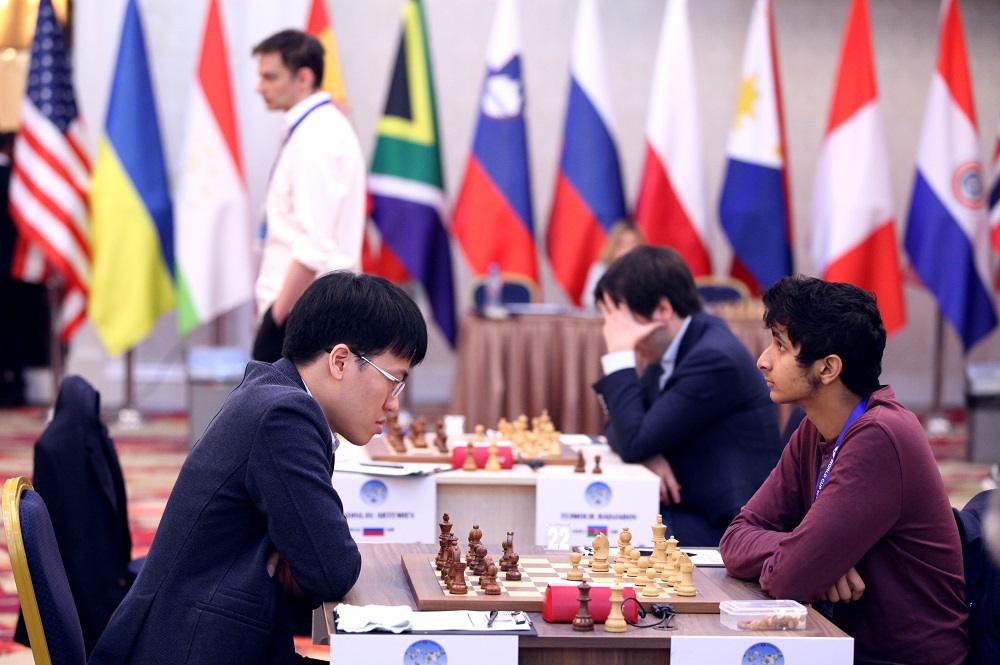 Indian GM Adhiban had chances to finish the match against Ian Nepomniachtchi today but the fate of their encounter will be decided tomorrow as well as Li Chao – Sevian, Aronian – You Yifan, Najer – Vitiugov, Caruana – Lenic, Giri – Motylev, Yu Yangyi – Jobava, Harikrishna – Sethuraman, Wang Hao – Gelfand, Grischuk – Cori, Onischuk – Wojtaszek, Ding Liren – Kravtsiv and Mamedyarov – Kuzubov, Erdos – Svidler, Rapport – Wei Yi, Sо – Bluebaum, Nakamura – Bruzon, Andreikin – Matlakov, Ivanchuk – Duda, Radjabov – Artemiev, Bacrot – Bu Xiangzhi.