The second round tie-breaks started with 22 matches on the 8th of September at 3 pm local time. After two rapid games 14 encounters were over and Ding Liren, David Navara, Yuriy Kuzubov, S.P. Sethuraman, Alexander Onischuk, Wang Hao, Ian Nepomniachtchi, Alexander Grischuk, Hikaru Nakamura, Evgeniy Najer, Peter Svidler, Richard Rapport, Li Chao and Bu Xiangzhi went through to the next round.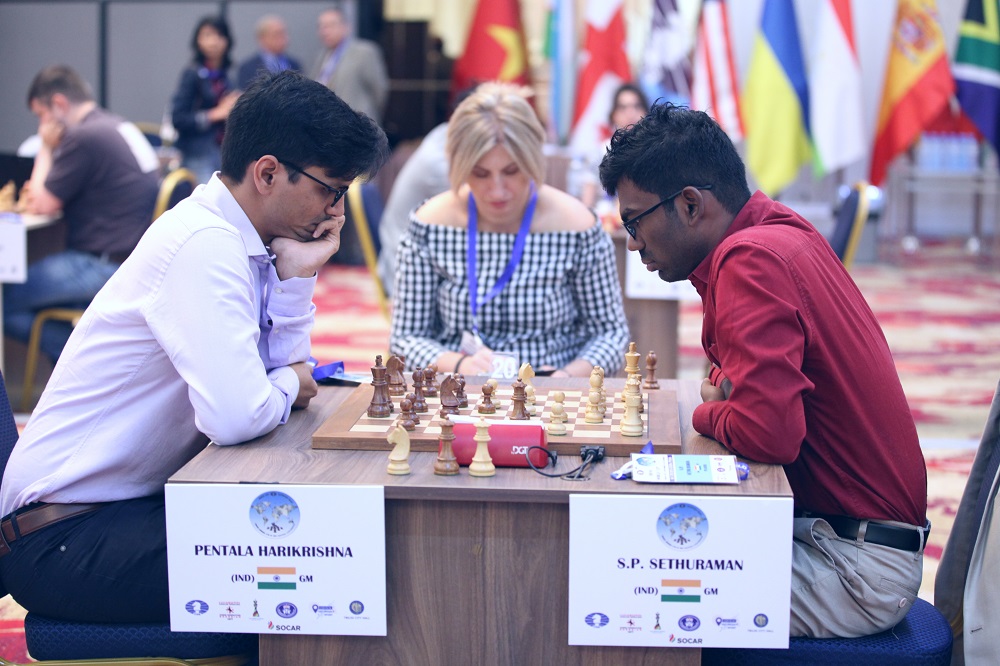 A few rating favorites leave a tournament including former World Rapid Champion Shakhriyar Mamedyarov who lost to Yuriy Kuzubov, Radoslaw Wojtaszek who was eliminated by Alexander Onischuk and Pentala Harikrishna who was defeated by his compatriot S.P. Sethuraman.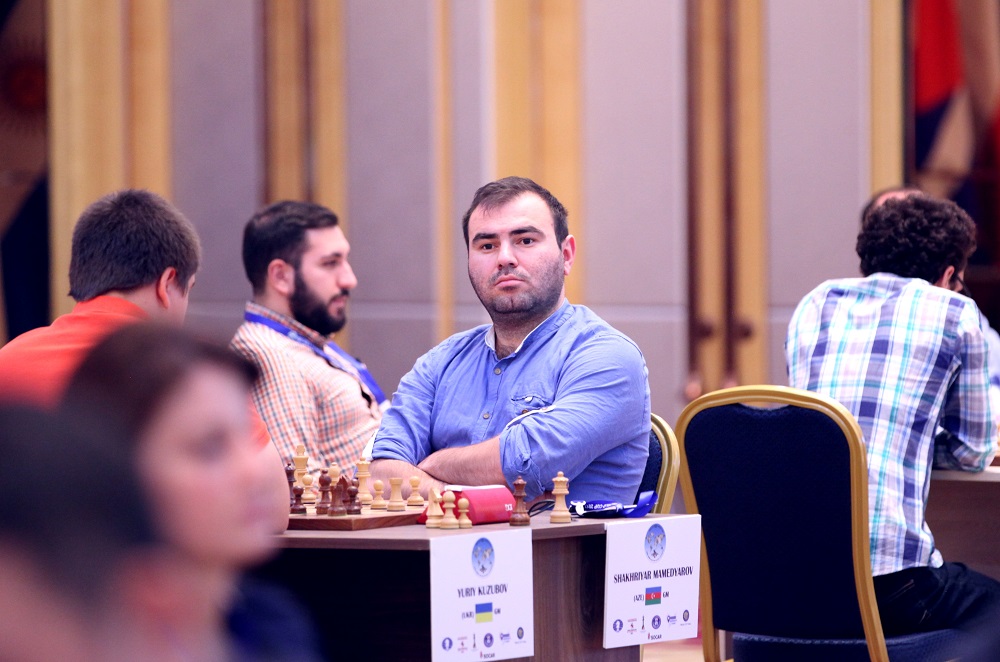 In one of the most dramatic matches of the tournament Adhiban-Nepomniachtchi Indian player missed another good chance to defeat his opponent in the first rapid game and after it ended in a draw, Ian Nepomniachtchi outplayed his opponent in the second game.
Wesley So, Fabiano Caruana, Levon Aronian, Baadur Jobava, Vassily Ivanchuk and Anish Giri won their '10min+10sec' matches.
Former Women's World Champion Hou Yifan made 4 draws in classical and rapid games against Levon Aronian but lost 2:0 with `10 min+10sec` format.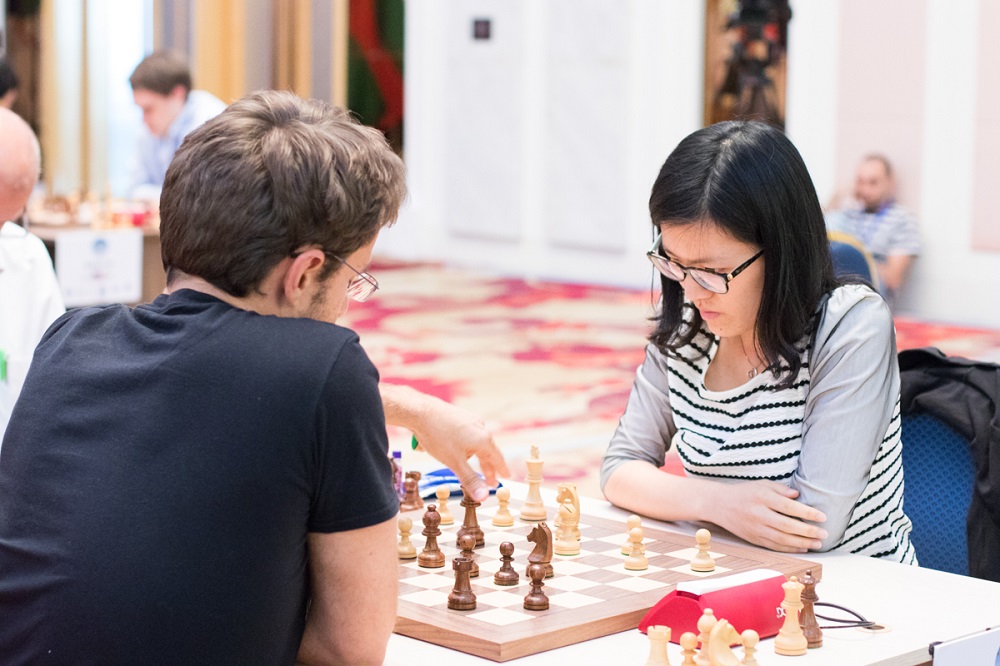 The matches Andreikin-Matlakov and Radjabov-Artemiev were decided in blitz.
After 2 draws in rapid Maxim Matlakov defeated his opponent in 10+10 time control. However, the finalist of the World Cup 2013 Dmitry Andreikin managed to equalize the score. But already in the next blitz game he lost in an absolutely winning position and could not make a comeback after such a tough blow.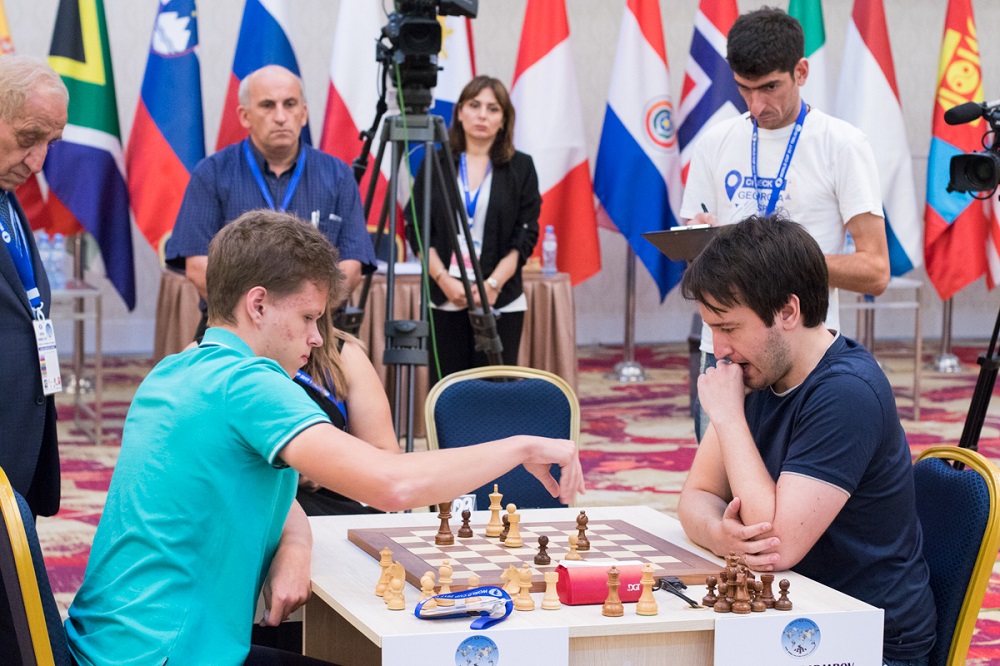 Teimour Radjabov lost the first rapid game but made a comeback by equalizing the score. He also outplayed his opponent in the first game with "10+10" time control. Suddenly, the tables were switched and in a must win situation Vladislav Artemiev defeated Teimour and then dominated in blitz.
Vladislav Artemiev and Maxim Matlakov qualified for 1/16.
The third round of the FIDE World Cup starts at 3 p.m. local time on the 9th of September. 32 participants continue playing in the World Cup.