The third round tie-breaks started with 8 matches on the 11th of September at 3 pm local time. After two rapid games 5 encounters were over and Baadur Jobava, Richard Rapport, Evgeniy Najer, Ding Liren and Maxime Vachier-Lagrave qualified for the next round.
To finish the game with a checkmate is a rare chance for top players but that is what happened in the Caruana-Najer encounter where by winning the second game the Russian Grandmaster eliminated one of the top seeds.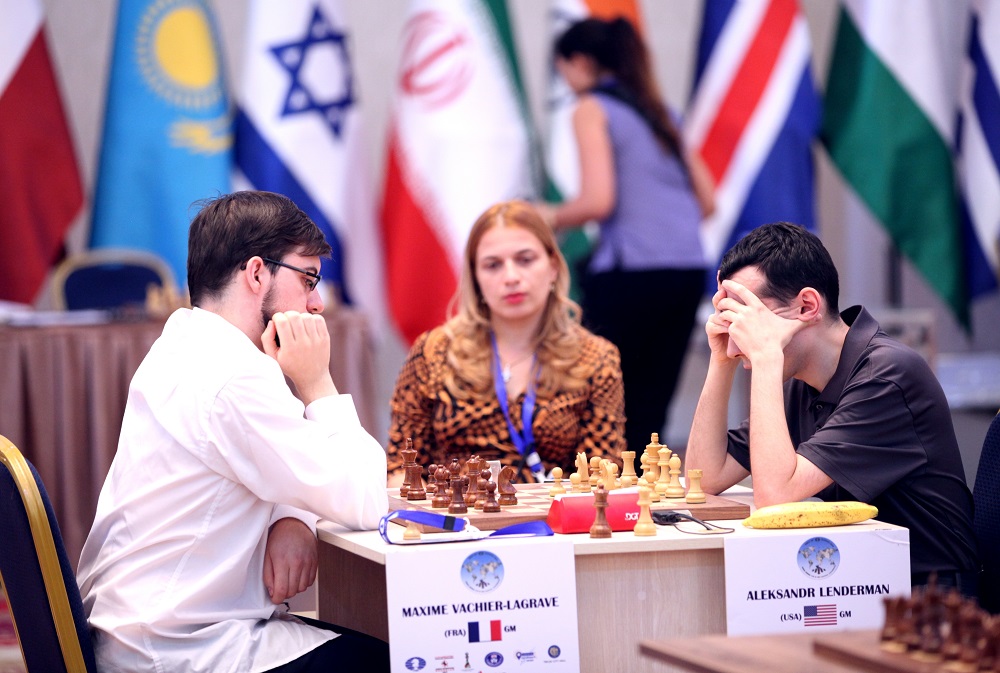 Maxime Vachier-Lagrave won the first game against Alexander Lenderman and after some adventures made a draw in the second game.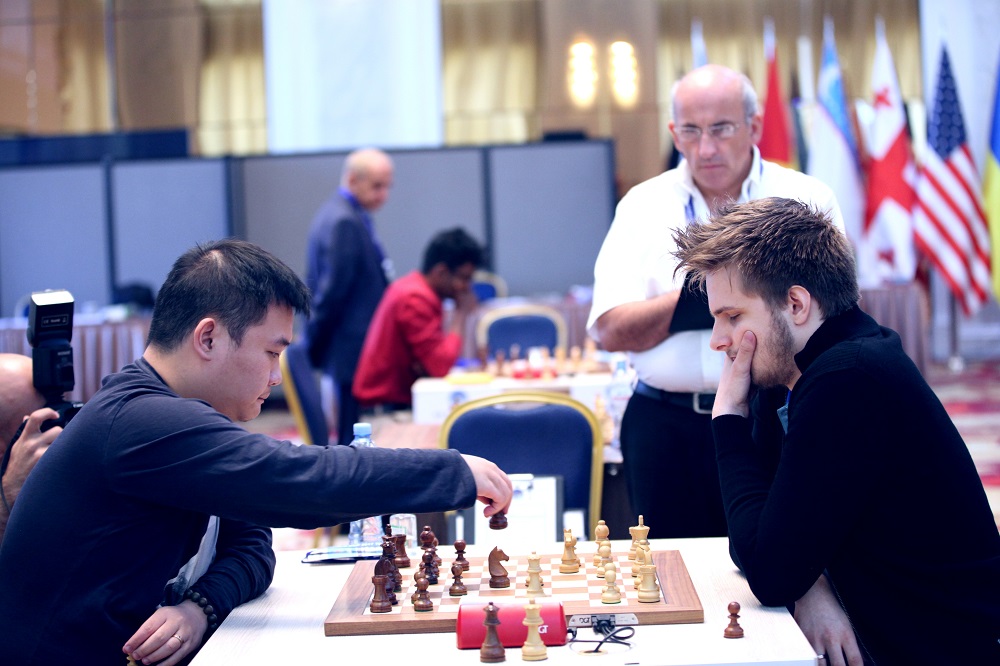 After defeating Wei Yi Richard Rapport upset another Chinese Grandmaster Li Chao. The Hungarian Grandmaster won the first game and secured his place in the fourth round by offering a draw in a winning position.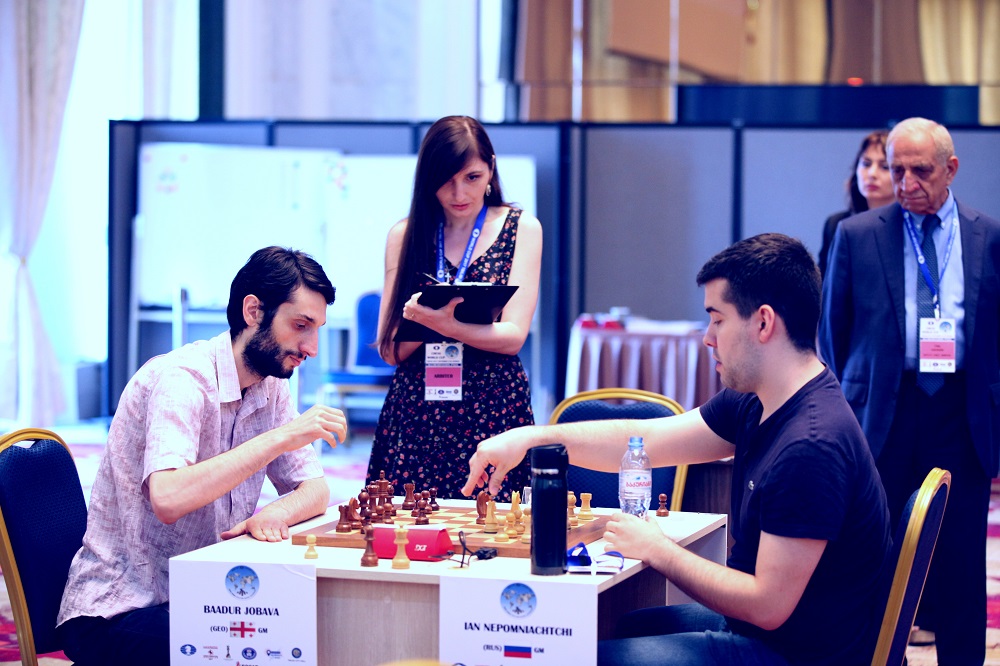 The local hero Baadur Jobava won the third match today, after his opponent Ian Nepomniachtchi blundered a rook in an unpleasant but definitely not lost position.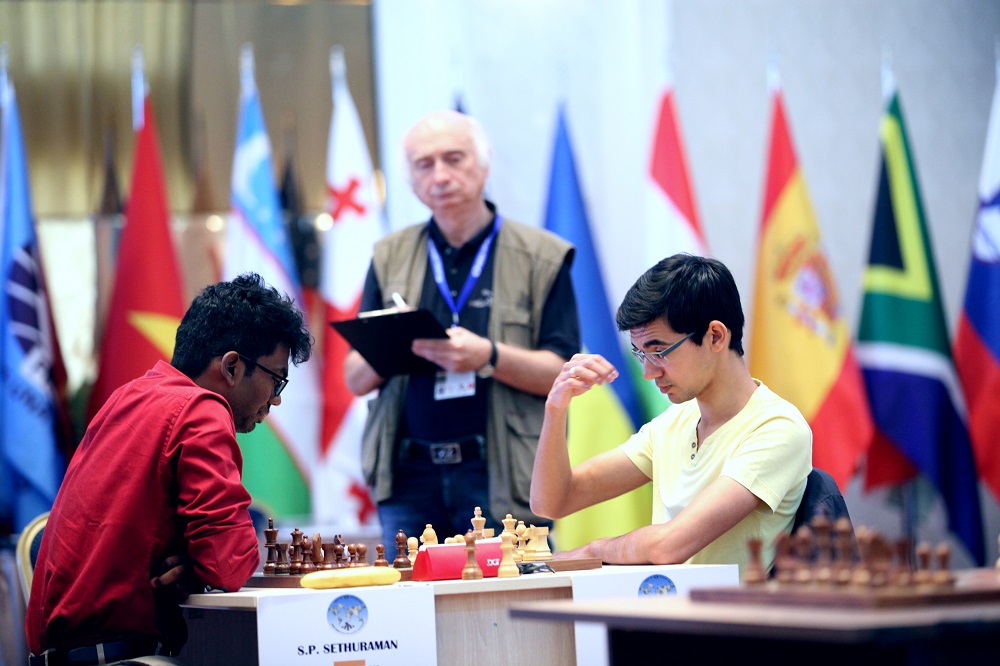 After two decisive games in rapid Anish Girl outplayed Sethuraman in both '10min+10sec' encounters. In a post-match interview the Dutch Grandmaster noted that he was really lucky during this round: "It doesn't matter who is strong or weak. You have to be lucky and it helps to have good nerves, but it's not necessary. Just be lucky!"
Alexander Grischuk was in trouble in the first rapid game against David Navara but after two draws the winner was decided in "10min+10sec" games. After they drew the first game, the Russian Grandmaster dominated in the second encounter and managed to convert his advantage into a full point.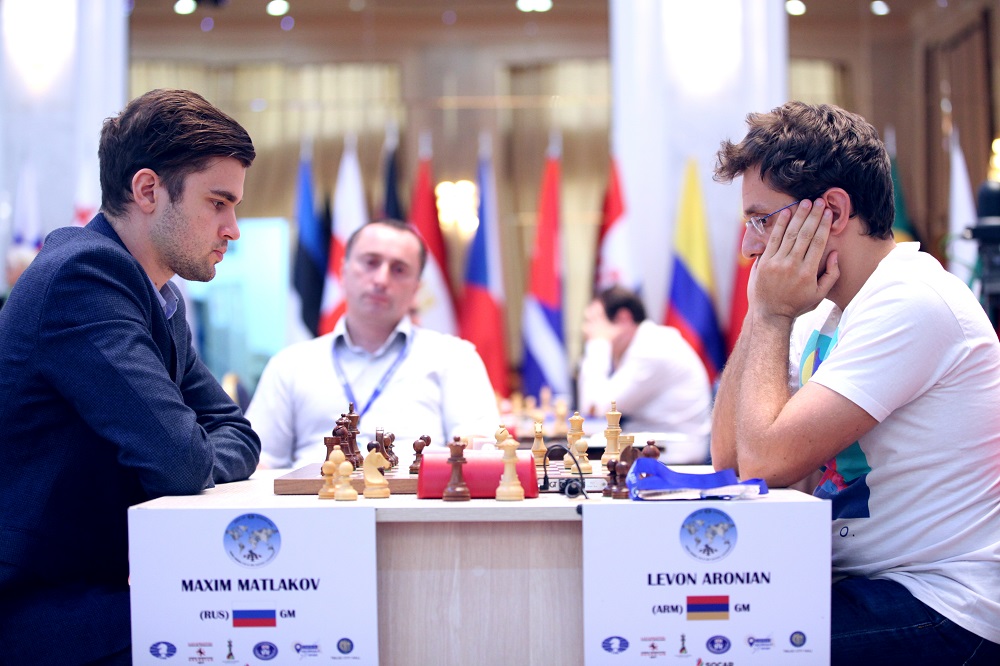 The match between Levon Aronian and Maxim Matlakov lasted 6 hours and finished the last. After two draws in rapid, Levon Aronian won the first "10min +10 sec" game but once again Maxim Matlakov equalized the score. The fate of the match was decided in blitz after the Armenian won the first game and drew the second one.
The matches of the 4 round: Svidler – Bu Xiangzhi, Vachier-Lagrave – Grischuk, Giri – Ivanchuk, Aronian – Dubov, So – Jobava, Fedoseev – Rodshtein, Najer – Rapport, Wang Hao – Ding Liren.