Only 16 out of 128 participants remained in the World Cup in Tbilisi. In the first game of the fourth round Vassily Ivanchuk defeated Anish Giri, while Vladimir Fedoseev outplayed Maxim Rodshtein. All other six games finished in a draw.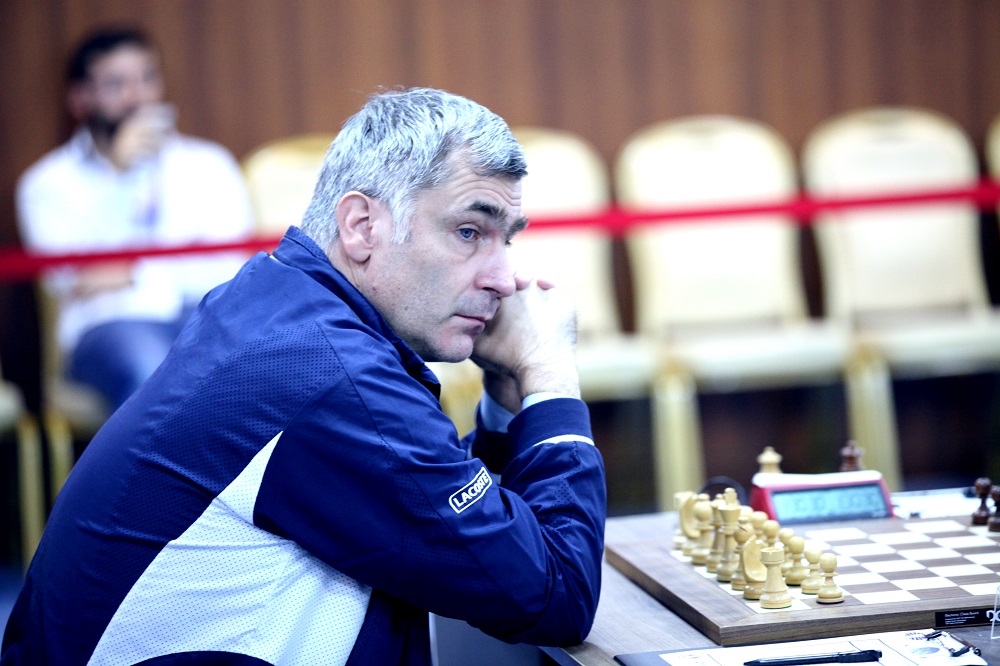 Anish Giri went for the position with opposite-side castling and both players seemed ready for a tough fight on both sides of the board. Ivanchuk's 15.h3 was a dubious decision as it helped his opponent to advance his pawns and open g-file. However, the Dutch Grandmaster did not play precisely and let Ivanchuk to exchange a few pieces which converted the game into the winning ending for the Ukrainian.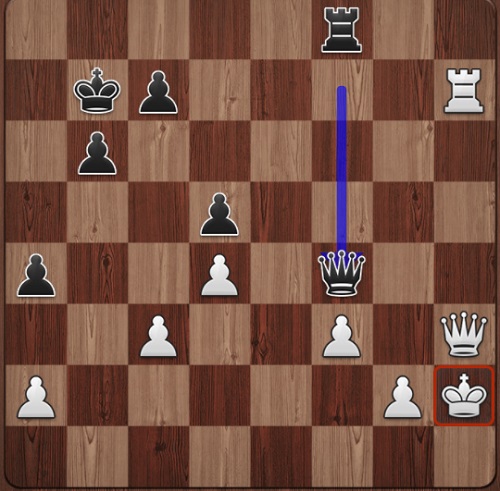 The last move Qf4 was the crucial mistake from Anish Giri. Black had good chances to hold with queens on the board.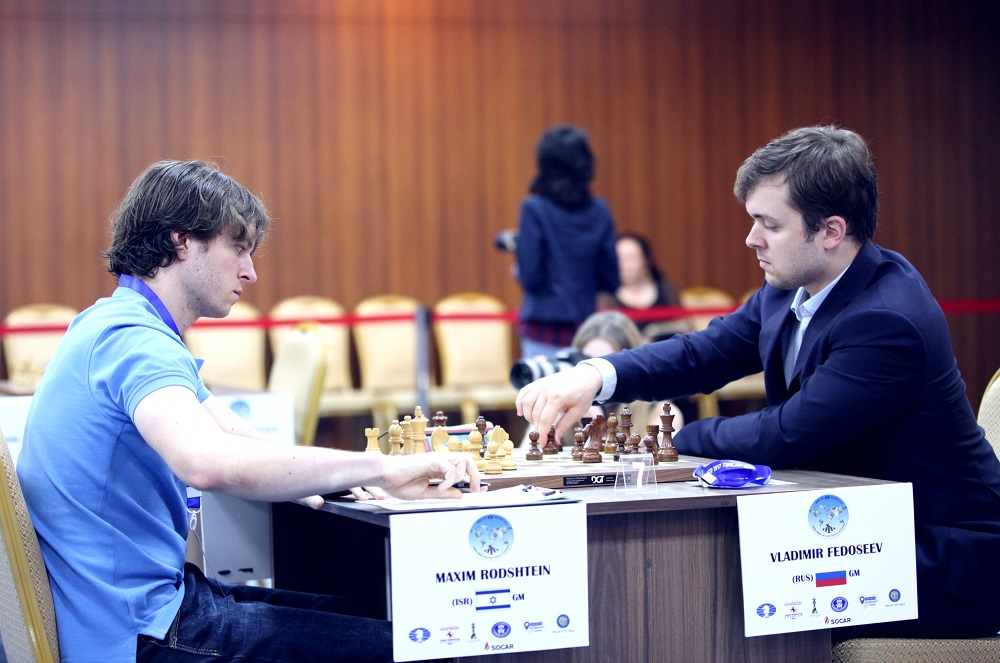 Playing Black Vladimir Fedoseev sacrificed a pawn in order to get more space for his pieces and fight for initiative. During a post-game interview he was not sure if he had enough compensation or not but he believed in Black's position and felt it was not easy for Maxim to defend under the time pressure. White's position collapsed after a big blunder 35.Nc4.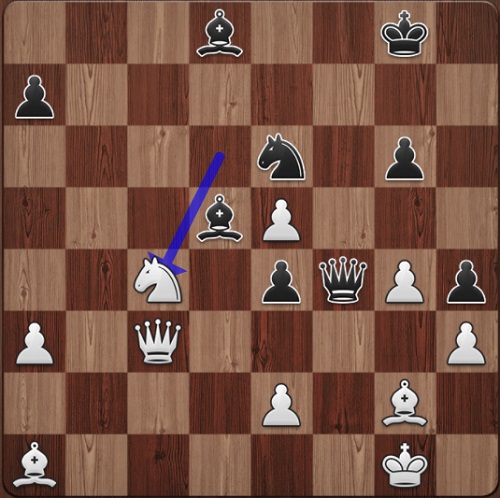 After 35…e3! 36. Bd5 Qf2 37.Kh1 Qf1 38.Kh2 Bg5 39. Be6 Kg7 White has to give up his queen not to get mated.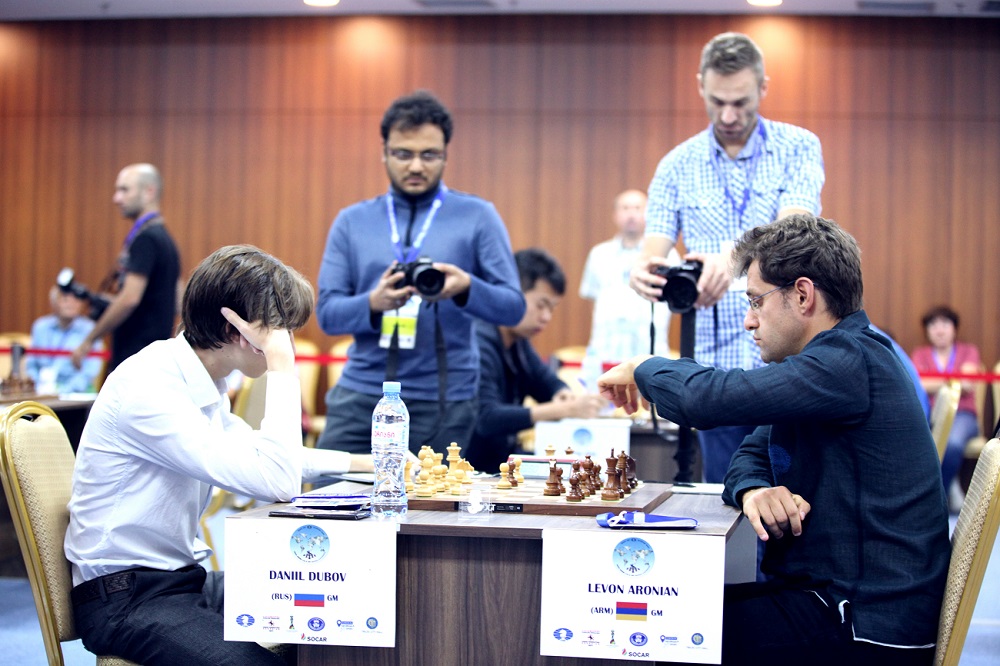 Levon Aronian missed a good chance to fight for a victory in the game against Daniil Dubov.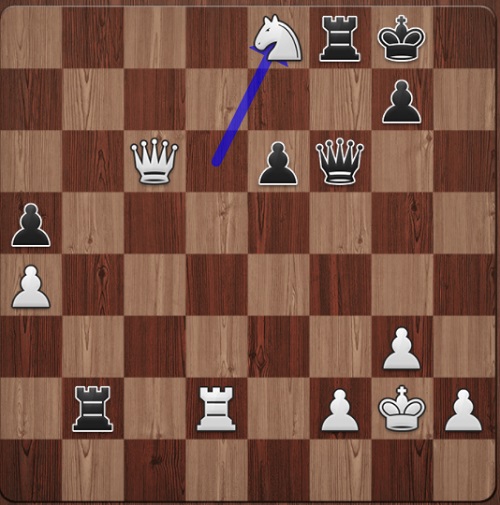 36.Ne8! leads to a force draw but this line could not work out if Levon took on b2 one move earlier (34…Rb2).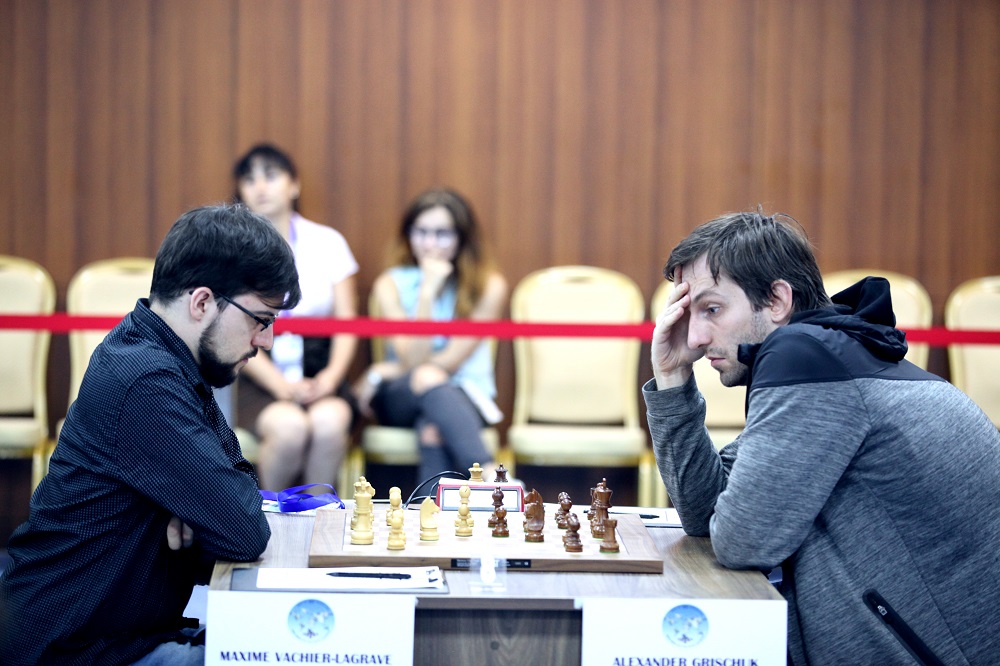 Maxime Vachier-Lagrave and Alexander Grischuk played a very interesting and sharp game which eventually finished in a draw. Alexander managed to surprise Maxime in the opening with a7-a6-a5 move order and Maxime felt he didn't get anything with White. The French Grandmaster decided to create an attack on the King's side but the Russian bravely chose the most principal lines and could have tried to keep material advantage and play for a victory after 28.e5.
The second game of 1/8 of the final will be played at 3 p.m. local time on 13 of September.