The fourth round tie-breaks started with 5 matches on the 14th of September at 3 pm local time. After two rapid games 4 encounters were over.
Georgian chess legends Maia Chiburdanidze and Nona Gaprindashvili as well as many chess fans came to support their local hero Baadur Jobava but his opponent Wesley So won the first game and claimed draw through threefold repetition in the second one to win the match.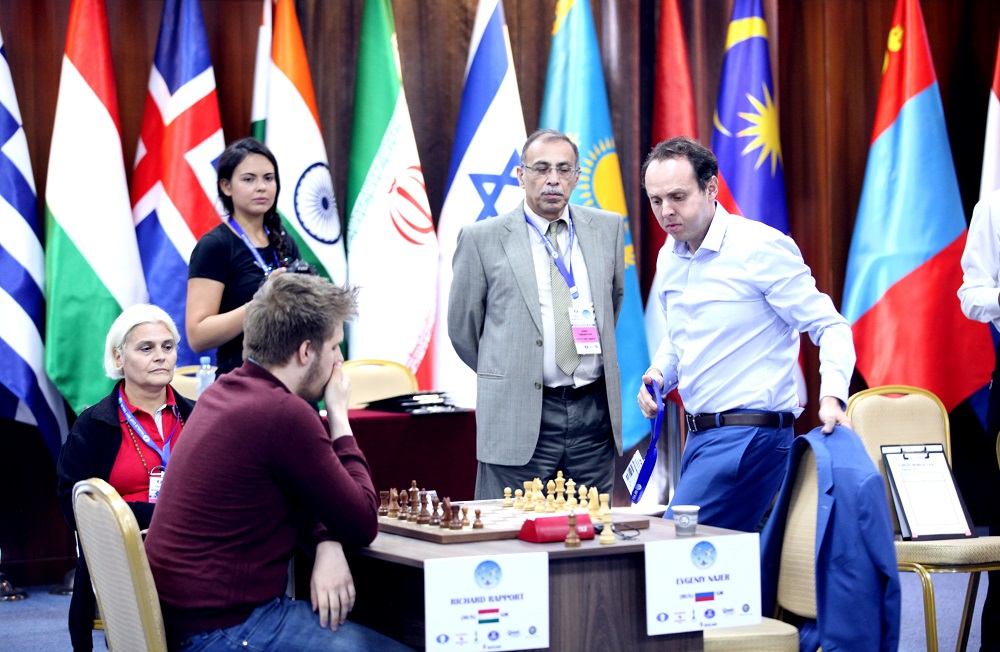 Richard Rapport drew the first game and defeated Evgeniy Najer in the second one.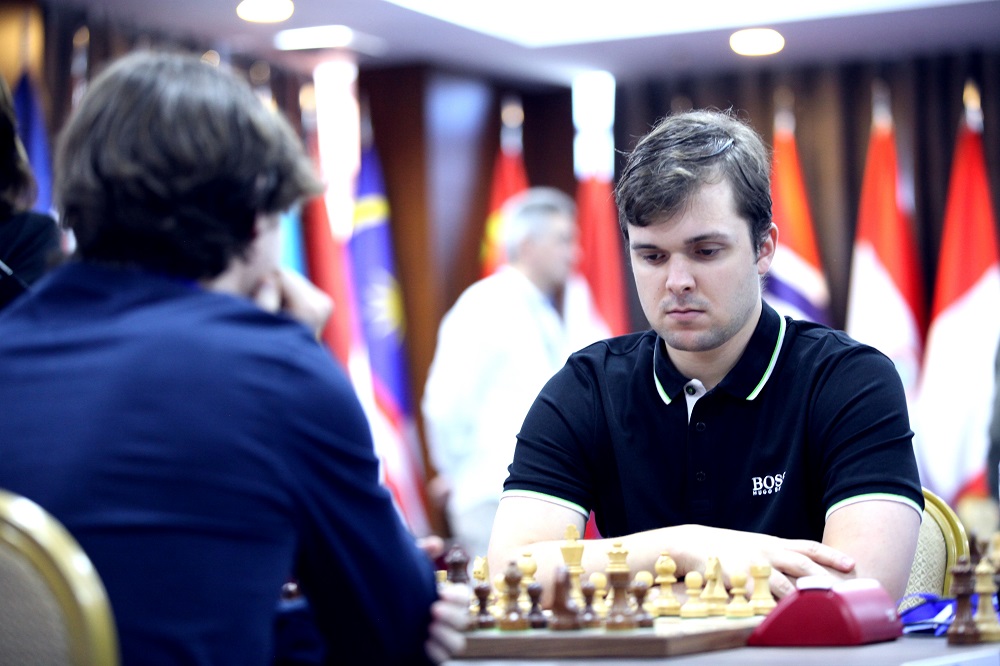 Two Russian players Peter Svidler and Vladimir Fedoseev won their matches with 2:0 score. Maxim Rodstein had clear advantage in the second game. He was close to equalize the score in the match against Fedoseev for the second time but missed his chances.
Peter Svidler checkmated his opponent's king on the middle of the board in the first game and Bu Xiangzhi didn't manage to create real problems for the Russian in the second rapid game of the match.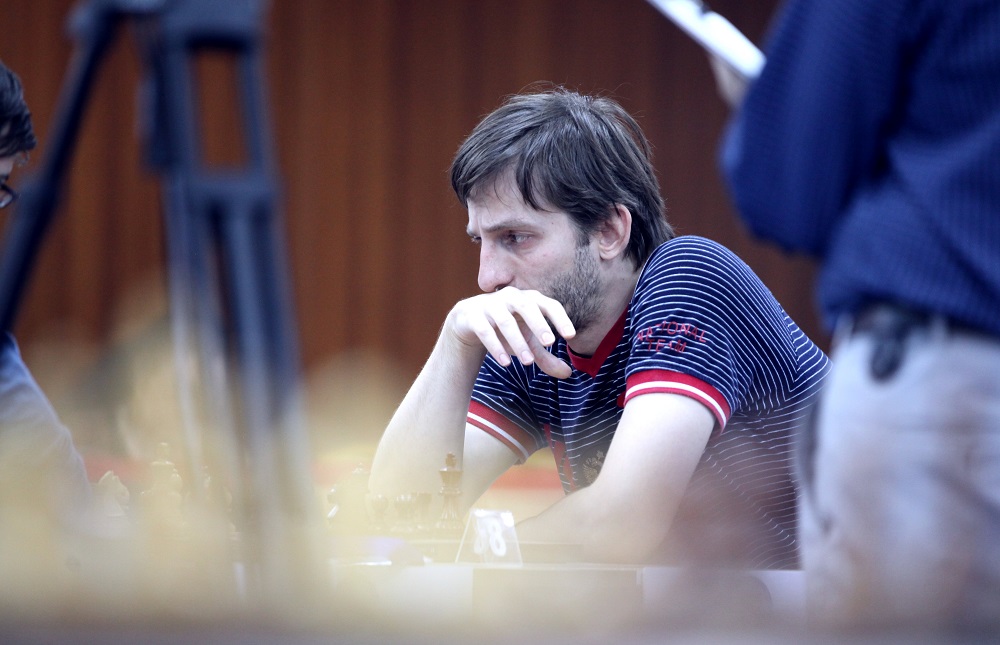 Maxime Vachier-Lagrave and Alexander Grischuk drew two rapid games and the match was decided with 10 min +10 sec time control. The French Grandmaster outplayed the Russian in the first game but Alexander was very close to equalize the score in the second encounter. After the end of the game both players agreed that White should have played 44.h3 in order not to allow Black to push their pawn on g3. After 94 moves the game finished in a draw and Alexander Grischuk was eliminated from the tournament.
8 players remain in the World Cup.
1/4 pairings: Aronian – Ivanchuk, So – Fedoseev, Ding Liren – Rapport, Svidler – Vachier-Lagrave.