The second games of the World Cup Quarterfinals were played on September 16. After the tense fights Vassily Ivanchuk, Richard Rapport and Vladimir Fedoseev leave the tournament.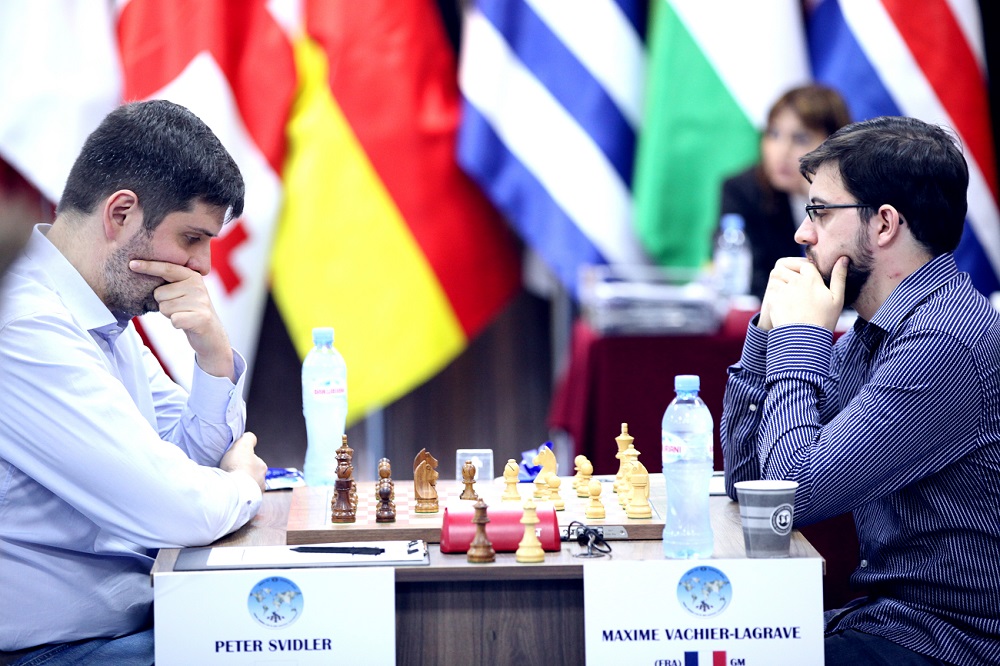 Maxime Vachier-Lagrave and Peter Svidler made a draw in the second game as well as in the previous one and extended the match to the tie-breaks.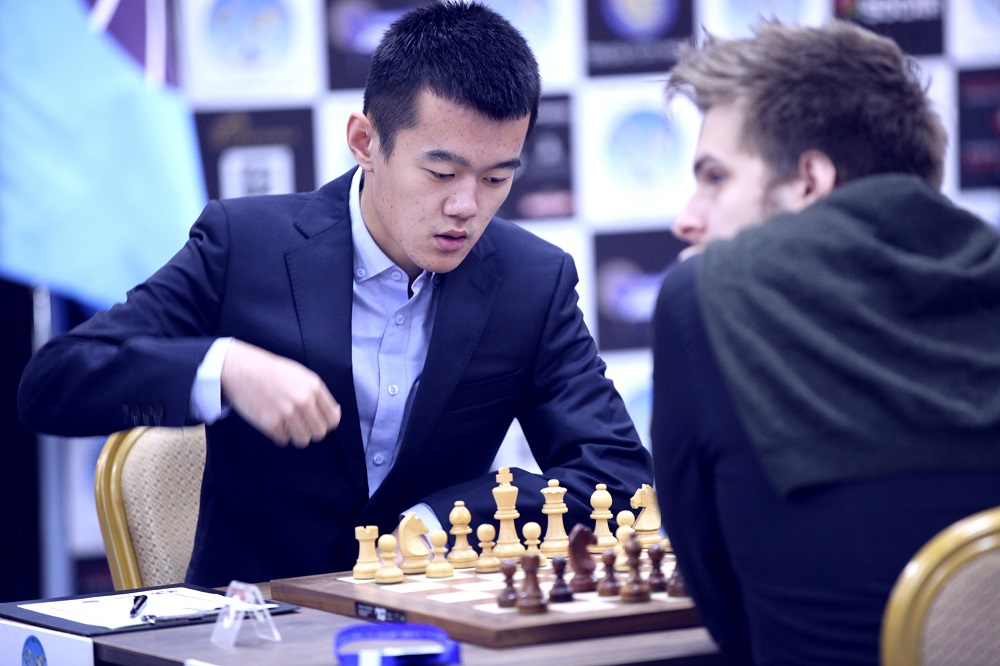 Ding Liren became the first semifinalist of the World Cup after his victory over Richard Rapport in the second game. The Chinese Grandmaster was prepared in the opening until 9.Re1. In a post-game interview he called Black's 9…a6 as a very strange move: "Perhaps the idea behind this move was to wait until I play 10.Qc2 and to take my bishop on d2 after. I realized what his plan was and played 10.Ne5. I think he should have played 12…c5 instead of 12…d6 which is too passive."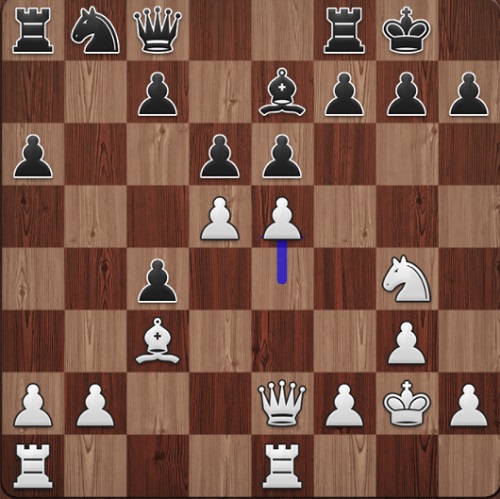 "17.e5 is a critical moment of the game and I spent a lot of time there. I didn`t calculate 18…cd as I thought I was winning after 20.Qe4 immediately but missed his answer Qc6. Fortunately the position was still much better for me and I could play very simply. The rook endgame was very unpleasant for him," explained Ding Liren.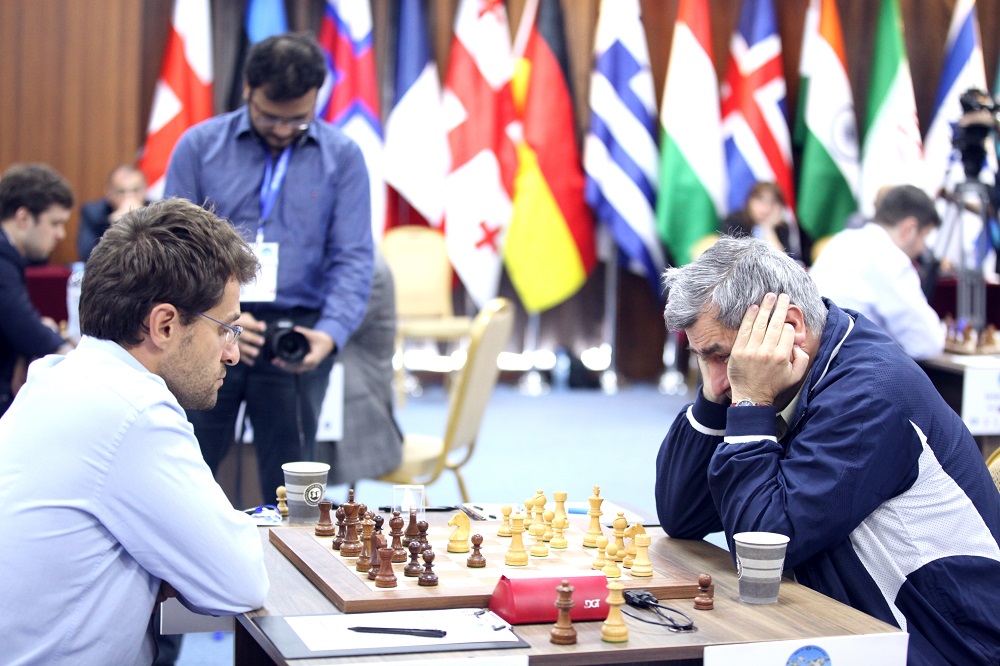 Levon Aronian held Vassily Ivanchuk for a draw and won the match. The Ukrainian tried hard to equalize the score on demand but was never close to do so. "Such games are always tense. I knew I had to have the intensity to pass through", said the winner of the match.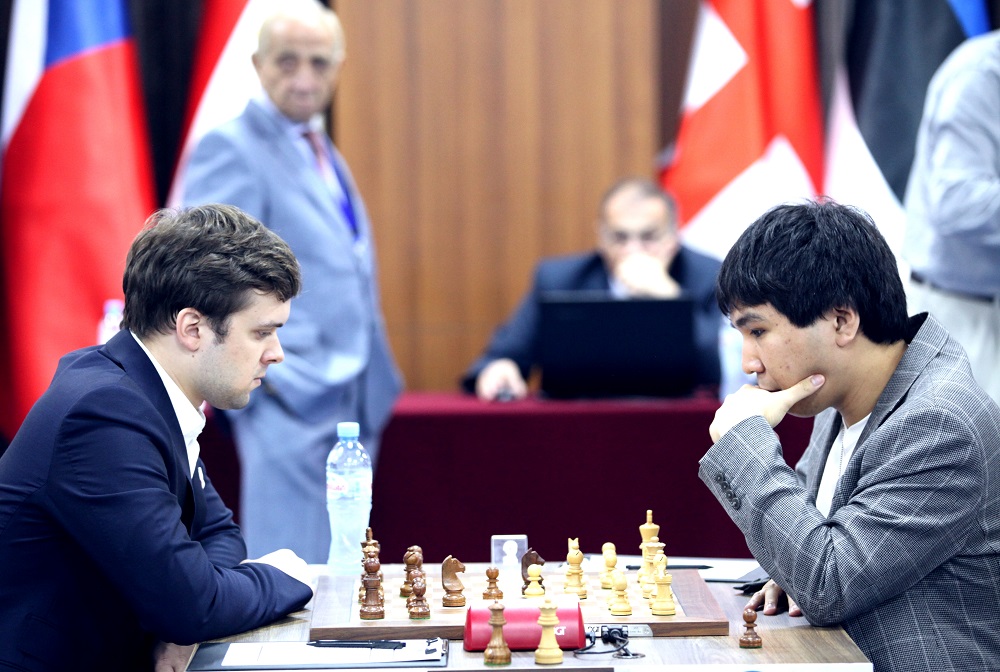 It seemed the game So – Fedoseev will finish relatively quickly in a draw as many pieces were traded right after the opening and the position looked rather simple. According to Wesley So, his opponent started to play too aggressively and after 21…g5 he found the idea h4 and felt he had better position after that. The American Grandmaster transferred the game into the rook&bishop ending and tried to figure out how to break through. Under the time pressure he realized the bishop ending should be winning for him and was happy to convert his advantage into the full point.
Wesley So will face Ding Liren in the semifinal, while Levon Aronian will play with the winner of the match Svidler – Vachier-Lagrave.
The tie-break between Peter Svidler and Maxime Vachier-Lagrave will take place in the Hualing Hotel on 17th of September.