The semifinal matches of the World Cup started in the Hualing Hotel on 19th of September.
Four players continue competing in the World Cup: Levon Aronian (Armenia) had white pieces against Maxime Vachier-Lagrave (France), while Wesley So (USA) played with White against Ding Liren (China).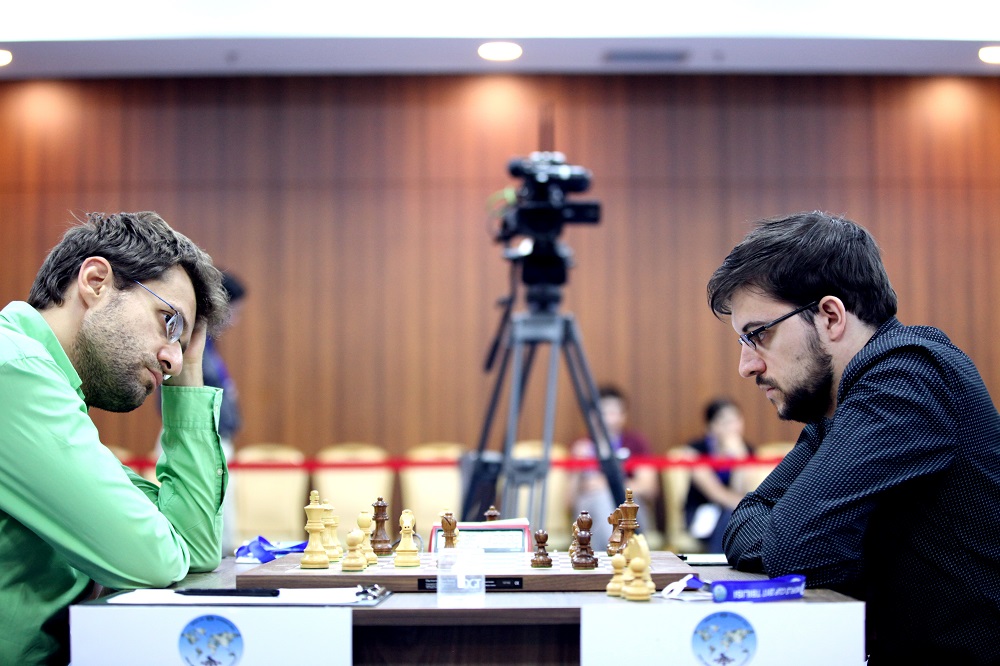 Levon Aronian and Maxime Vachier-Lagrave followed the theoretical line in Grunfeld which both of them obviously knew very well and played pretty fast.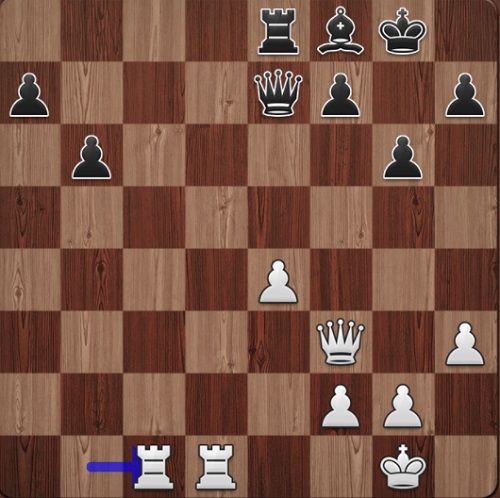 Surprisingly, Levon Aronian played 24.Rbc1 and left his pawn on e4 undefended. After the game the Armenian Grandmaster admitted he simply blundered a pawn but even though the position remained balanced. Few moves later players agreed on a draw.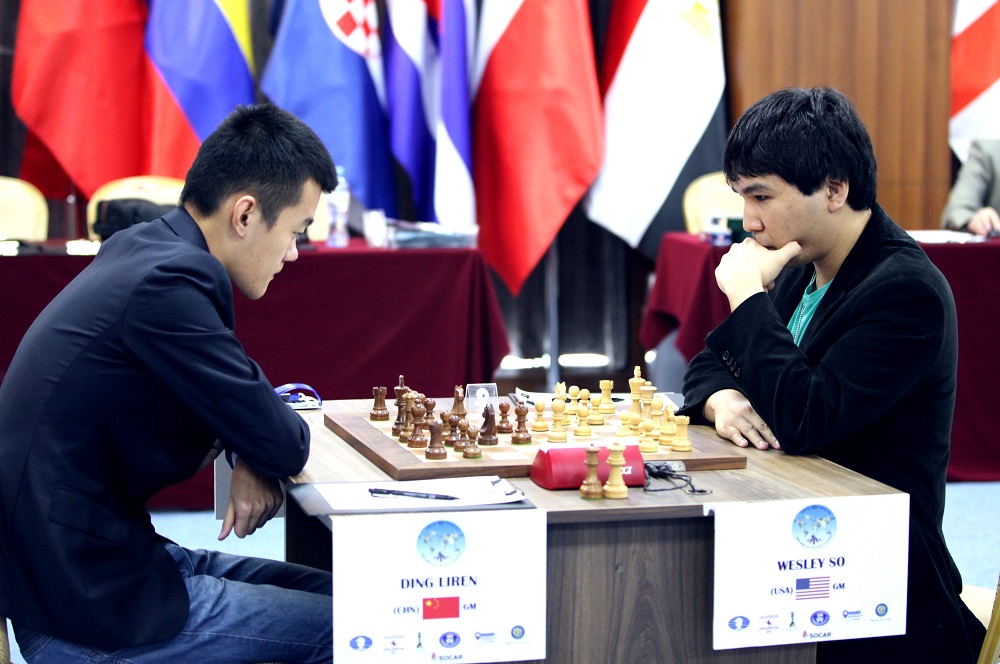 Wesley So was pressing the most of the game against Ding Liren. The Chinese Grandmaster offered him a draw on the 14th move but Wesley decided to play "a few more moves". After queens exchange he got a pleasant position and the game continued. Wesley could not figure out if he had a chance to win a-pawn and decided to break through on the King's side. The American Grandmaster was not sure if he chose the right moment to play 38.g5, as according to his estimation, his opponent got enough counterplay to make a draw.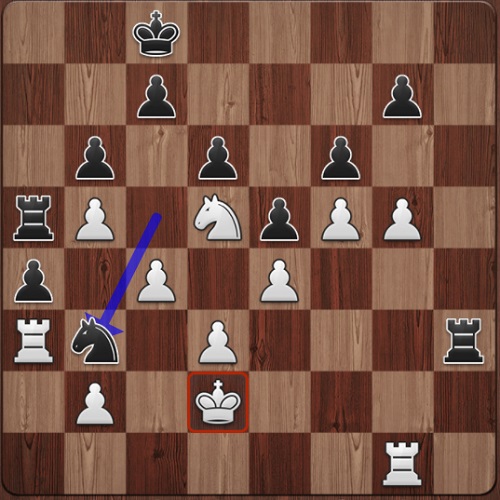 Wesley So considered 41.Rb3 but he thought it was still drawish after 41…ab 42. gf gf 43.Kc3 or 43.Rg7. He was sure Black had enough counterplay on the second rank. However, it seems Rb3 was the best chance for Wesley So to continue the game, as Ding Liren has to play very precisely. 43 Rg7 Rh2 44.Rc3 Ra2 45.Rc7 Kd8! (45.Kb8 loses) 46. Rc6 Rab2 was one of the possible lines.
The second game of semi-final will be played at 3 p.m. local time on 20th of September.