The third game of the World Cup final match was played in the Biltmore Hotel in Tbilisi on 25th of September.
Playing with White pieces Levon Aronian got pleasant position out of the opening. There were many different perspective lines for White which would put long-term slight pressure on Black.
After the game the Armenian Grandmaster was not sure about his decision to play 21.Rc2. He could have tried to keep pressure by playing Bf3 or Ra4-Rb4.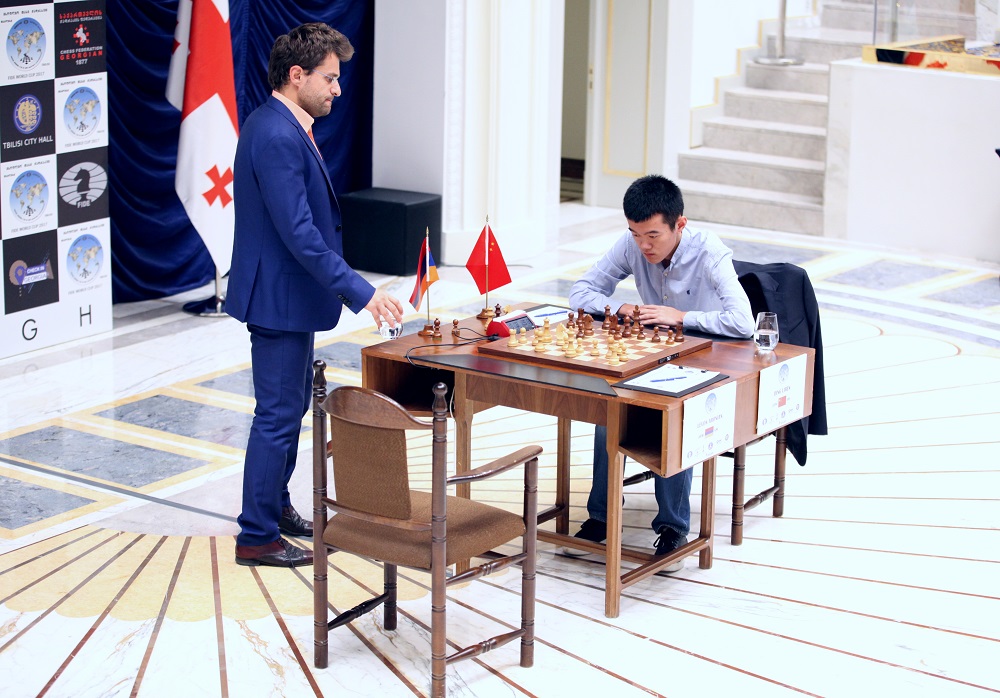 When all rooks left the board the position with opposite color Bishops and Queens became completely level and after 30 moves the players agreed on a draw.
The fourth game will be played on 26th of September at 3 pm local time. Ding Liren has White pieces.
The final match consists of four games with classical time control. If the score after four games is tied, the winner will be determined on tie-break with quicker time controls on 27th of September.